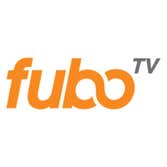 Stream Estrella TV if you're looking for Spanish-language programming from a network based in the U.S.
What is Estrella TV?
Created in the late '90s in Southern California, Estrella TV specializes in variety programming likeEstudio 2, a musically oriented show, andNoches Con Platanito, modeled after late-night talk shows but hosted by a clown. It also features reality shows likeRica Famosa Latina(which owes quite a bit to theReal Housewivesfranchise). Talent shows likeTengo Talento, Mucho Talento(which translates to "I have talent, lots of talent") also showcase on Estrella.
How to stream Estrella TV
If you're streaming Spanish-language television already, you already may be on the hunt for Estrella programming. You can stream Estrella via FuboTV, Sling TV, and AT&T TV Now.
FuboTV
FuboTVstarted as a streaming service geared toward sports fans, but it's evolved into a broadly-appealing option with entertainment and news options alongside its robust sports choices. Depending on the package, you can access as many as 180+FuboTV channels. If you're looking to be entertained,Bravo,IFC,MTV, andVH1are options even atFubo's most basic tier. The Fubo channel list still includes plenty of sports, including the Fubo Sports Network, which hasoriginal programmingmixing sports and humor. TheFuboTV coststarts at $54.99 a month, and with Disney Media favorites likeABC,ESPN, and theDisney Channelnow on board, some who were on the fence about Fubo are giving it another look.
Stream Estrella TV on Fubo with either the baseline Fubo channel plan or the Fubo Latino package.
---
Sling TV
If you're looking for a streamlined, cost-effective streaming package, check outSling TV. It offers two basic cable packages,Sling OrangeandSling Blue, each of which costs $30 per month. There's also the third option of getting吊索橙色+的客人efor just $45 per month. You'll get more Sling TV channels by choosing Sling Blue, with its 40 channels including sports favorites likeFS1andNBCSNand cable mainstays likeFood NetworkandDiscovery Channel. But Sling Orange brings must-havesDisney ChannelandESPNas part of its package.
You can stream Estrella TV with Sling's Best of Spanish package.
---
AT&T TV Now
If you're already looking to AT&T for your wireless needs, you might considerAT&T TV Nowto cover streaming for you.AT&T TV Now channelsstart with Plus and Max, which even include HBO. Then, AT&T plans expand from there, approaching cable selection and pricing with AT&T TV Now's biggest packages. AT&T streaming also comes withCloud DVR, letting you record up to 20 hours of TV per month. You can stream Estrella TV with the Optimo Mas package.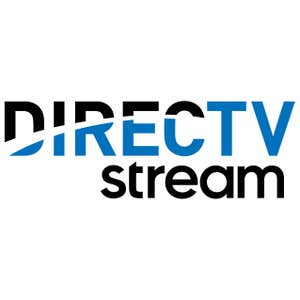 | | |
| --- | --- |
| Entertainment | $69 |
| Choice | $84 |
| Ultimate | $94 |
| Premier | $139 |
---
Entertainment Channel Guides
Live TV Service Guides
Streaming Device Guides